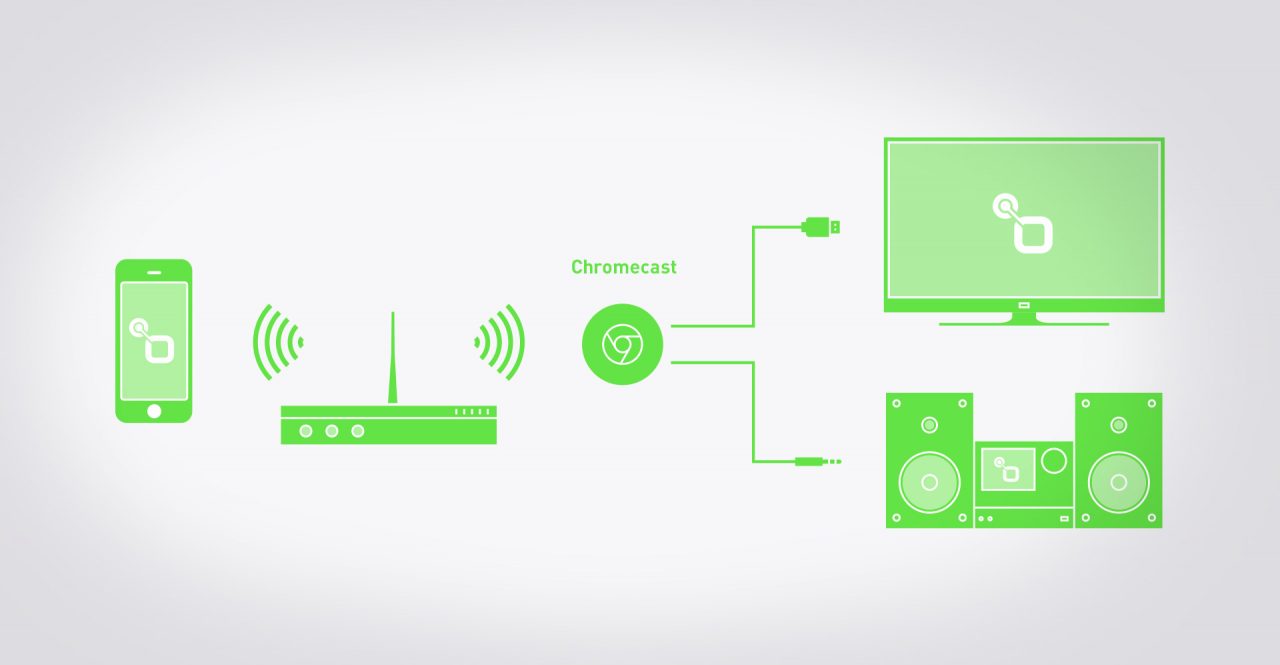 radio.net supports Chromecast
Link up your old stereo or TV set with radio.net
With Google's affordable Chromecast streaming device you can now stream any station from our radio.net database directly over your stereo or TV set.
This is how Google's Chromecast devices work:
Google's Chromecast devices link up conventional TVs, stereos and speakers to the internet. In this way old pieces of equipment can be transformed into smart devices offering access to the vast selection of radio stations on radio.net.
There are two devices offered by Google, Chromecast for TVs and Chromecast Audio for stereos and speakers.
Chromecast connects to the internet via WIFI and loads radio streams directly from the internet network. Your smartphone or tablet device acts merely as a remote control for Chromecast and transmits the data required to establish a streaming connection. You can continue to use your smartphone or tablet as usual, whether it's for gaming, browsing the web or even making phone calls – the radio stations will continue to run.

Devices
TV sets require a HDMI input, whereas stereo systems and speakers require an audio line-in input. Chromecast Audio comes with a 3.5 mm mini-jack cable, which is also compatible with RCA and optical line-in connectors.
Setup
Before using Chromecast for the first time you must first work through Google Cast App's short step by step setup procedure. In doing so you will be able to connect the device to WIFI and name your device in case you use multiple devices.
Listen
If a Chromecast device is connected to the same WIFI network as your smartphone or tablet, then the Google Cast icon will appear within the radio.net app. Here you can start the broadcast on the stereo or TV set. A dialog box will open up displaying all available Chromecast devices in your area. Select the device you would like to use and start the radio station's broadcast.